UNIQUE, ONE-OF-A-KIND FLAVOURS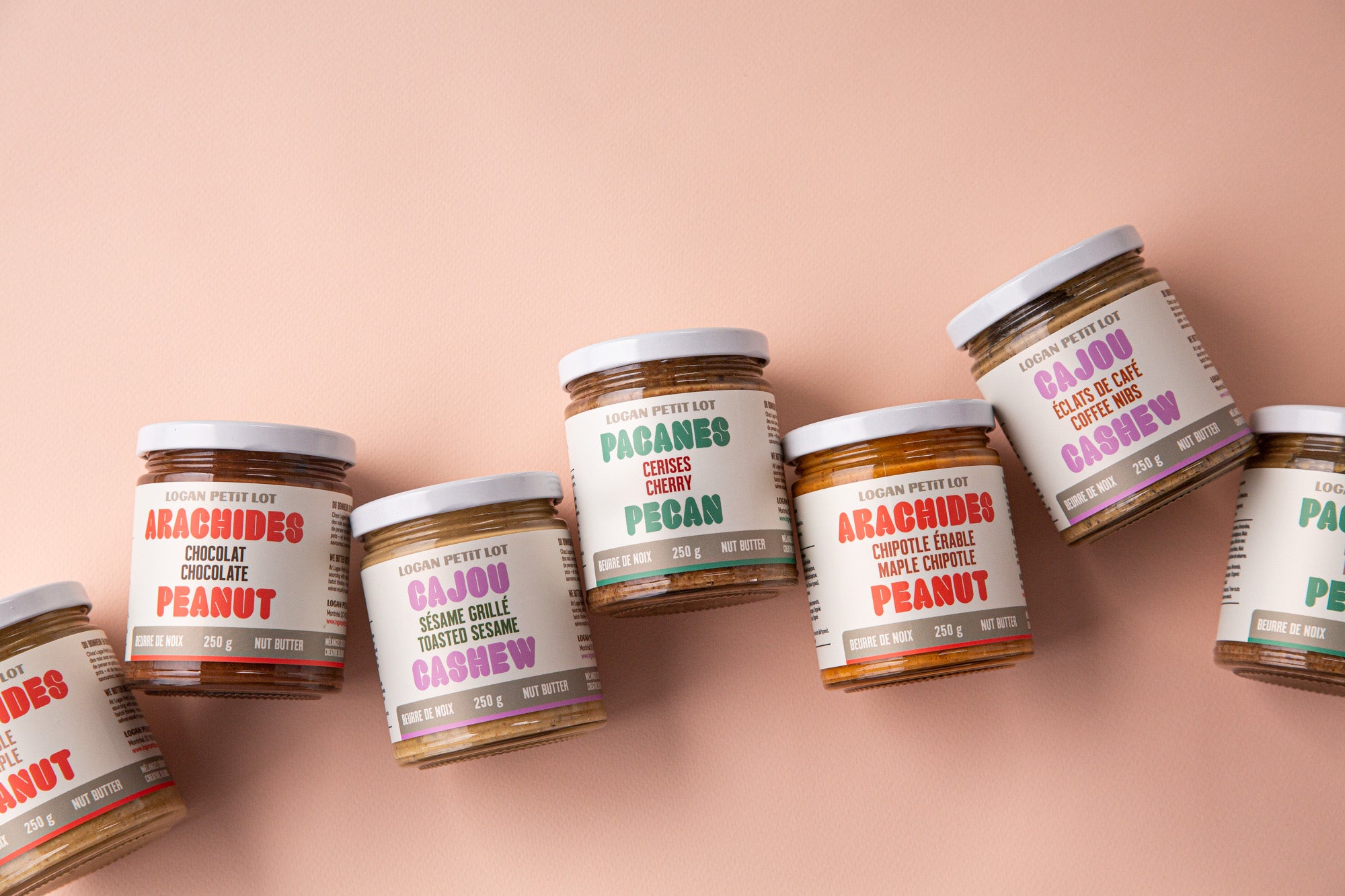 TIMELESS NUT BUTTERS FOR EVERY DAY MEALS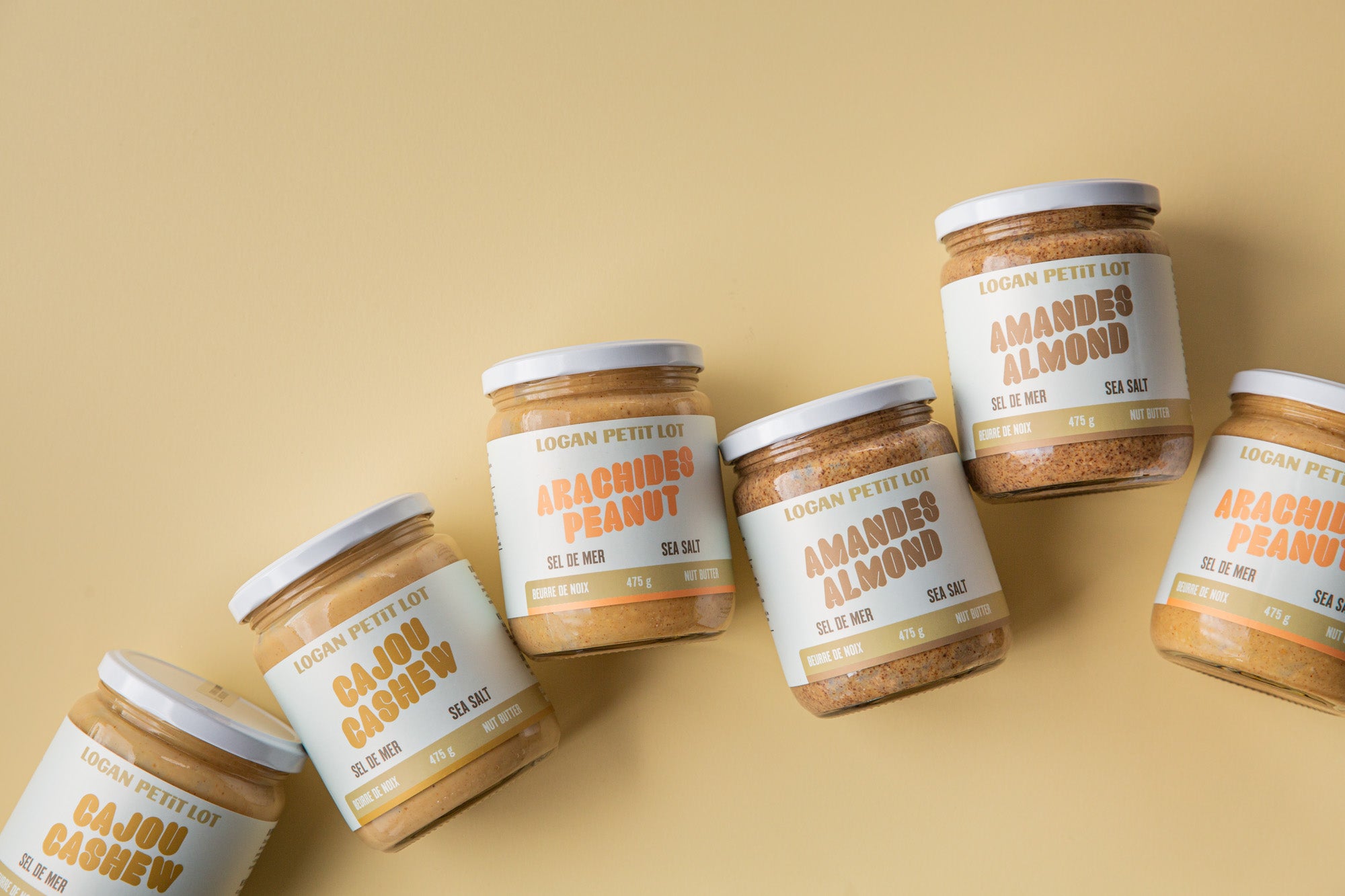 WE BUTTER BETTER
At Logan Petit Lot, we are committed to approaching nut sourcing with radical honesty. We set out to own small-batch thinking - from shell to shelf - and to dedicate ourselves equally to good taste, good health and good doing.
MEET OUR CREATIVE BLENDS
The Creative Blends are natural nut butters that combine nuts with other ingredients. Through these blends, you can expect to discover new, one-of-a-kind flavours that taste nothing like the traditional nut butters you've been used to.
SHOP
MEET OUR PANTRY STAPLES
The Pantry Staples are natural nut butters that showcase nuts to the fullest. Although they can be enjoyed for breakfast like the Creative Blends, they are also fantastic for cooking.
SHOP
ONE SMALL JAR, MANY BLESSINGS
RADICAL HONESTY
Where do our ingredients come from? How are they grown? Where are they picked? We partner with like-minded producers who can share their knowledge with us. To learn more about them, click here.
SMALL-BATCH THINKING
From shell to shelf, our focus is always on freshness. We keep our batches small so we can keep our quality, flavour, texture and enjoyment experience big.
HANDS ON FROM START TO FINISH
Being involved from start  to finish (selecting the ingredients, importing, roasting, grinding, putting into jars) allows us to offer fresher nut butters that have gone through fewer middlemen.
VERSATILE
Our nut butters can easily be paired with foods you already eat. Sandwiches, toasted bread, sliced apples, oatmeal - the options are virtually endless! Looking for creative ways to use them? Check out our delicious recipes.
SIGN UP FOR DELICIOUS NEWS
Join our mailing list to get a bi-monthly email featuring special perks only available to our community : early access to new product launches, news from us, and exclusive offers and promotions. You'll also get a new original recipe each month delivered to your mailbox before it's shared anywhere else.
We won't spam you. Promise.